Nino Bosikashvili is an artist, graphic designer and illustrator. Her works are kept in private collections both in Georgia and abroad, including Italy, France, England, Germany, Russia, Egypt, the United States, China. Participated in more than 30 different exhibitions. In 2018, she was named among the world's best illustrators by the Australian CapsulesBook Pictoria Volume 2.
- What knowledge or skills did you gain studying at the Academy of Arts?
I studied at the Academy of Arts in 2000s, so we didn't have a large access to a variety of resources. I did my best to get the necessary information about contemporary art by myself. Studying at a Master's Program in Media Arts turned out to be very interesting because the technologies dimension and the digital world occupied an eternal place in my art. The Academy has given me quite good basic knowledge in this regard, however I have achieved through self-development almost everything, I'm doing today, and many more thrilling experiments and discoveries are yet to come.
- What do you consider most important challenge in the arts?
The biggest challenge is not to lose the identity, both in art and in real life and at the same time remain free. Also it's important to remain the quality and stay devoted to your profession. Therefore, I would advise the newcomers to find themselves and do what they love most.
- What is "Space Singularity"?
It was a great experience to collaborate with ArtUp. "Space Singularity" came from the idea of ​​one of my solo exhibitions - "Alternative World" - which stood on the integration of artificial intelligence in society. The main question of this exhibition was who we are in this world, whether we are humans created by God, or just living in a simulation created by someone else. This topic became so infinite to me that I decided to make a trilogy. "Space Singularity" is exactly the continuation of this topic and the second part of the trilogy. The idea itself implies the creation of an alternative world, where the old culture goes beyond the scope, the mind is filtered and a society of people only focused on progress has been created as a result.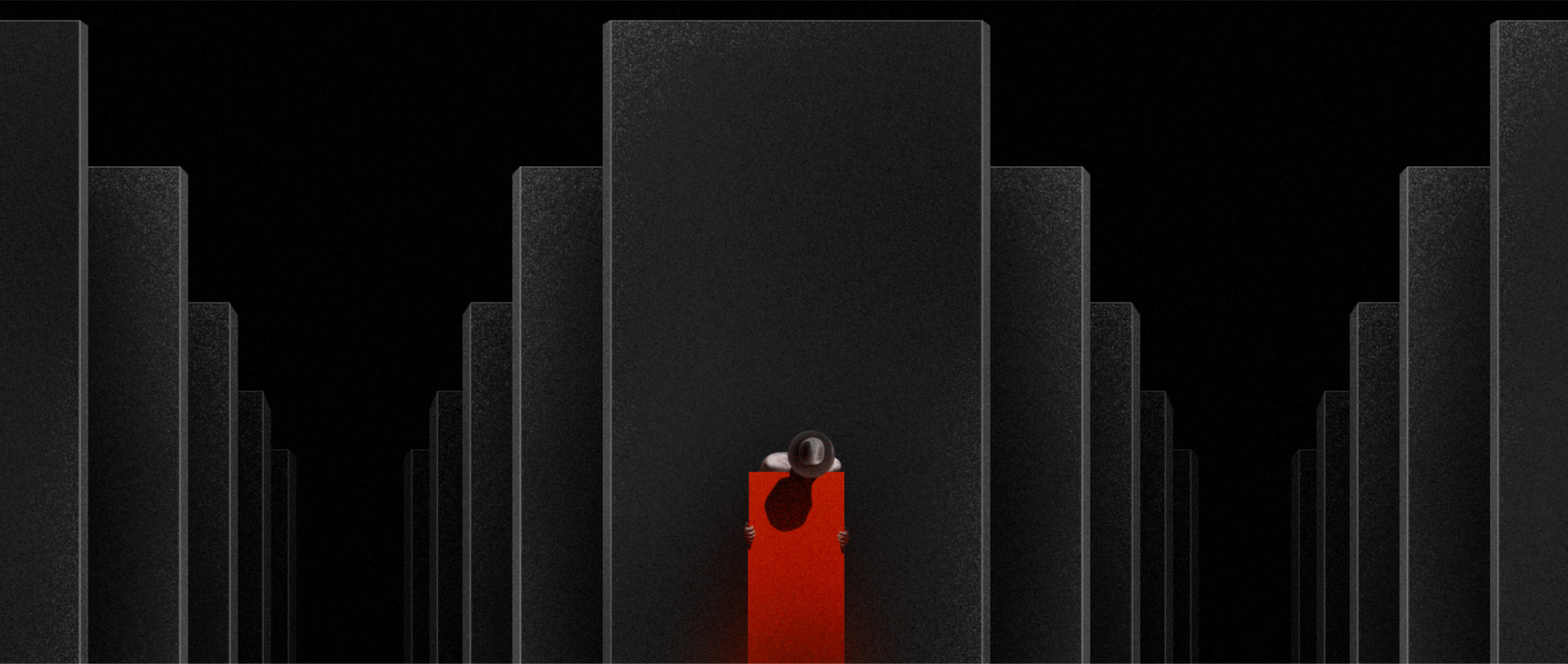 - How did you enjoy to be exhibited in the street?
The exhibition organized by ArtUp presented three multimedia objects that were placed in chronological order on the wall in the street. The first object was the monkey with a nimbus, which marked the primitive origins of human in which he often feels comfortable, refuses to develop, and remains at the level of those origins. The second object involved the accumulation and circulation of energy and knowledge, which creates new sensations, a new world, and qualitatively exceeds the status and intellect that existed before. And the third culmination object is the metaphorical image of a human who eventually enters the cycle of self-development and becomes an agent of a powerful superintelligence. The open-air exhibition proved quite impressive as it became more accessible to passers-by on the street. I think the exhibition was a success because even people who happened to be on Orbeliani Square occasionally, stopped and wondered what was the idea of ​​my artworks.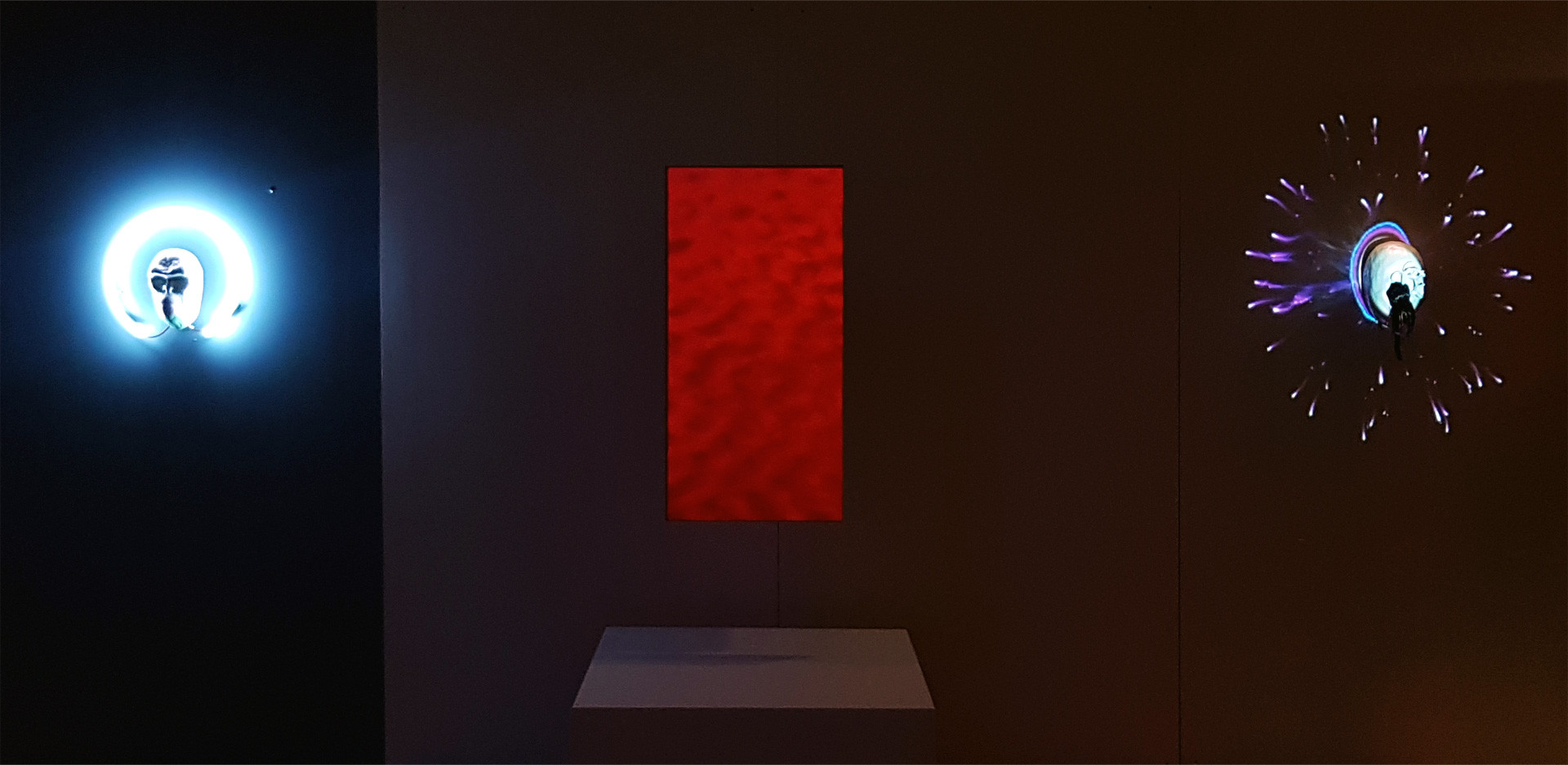 - What projects have you been working on lately?
Most importantly, I have already started working on the third part of the trilogy, which I hope will be exhibited soon. There are many ongoing projects with ArtUp, as well as with other collaborators. I will highlight the one that was held within the Tbilisi Online Biennale.
- Can you name your favorite artwork?
I would say, that recent works are favorite, because they are closest to my current ideological state, and respond to the topics and problems I am working on today. Especially when these topics are very relevant and relate to future issues.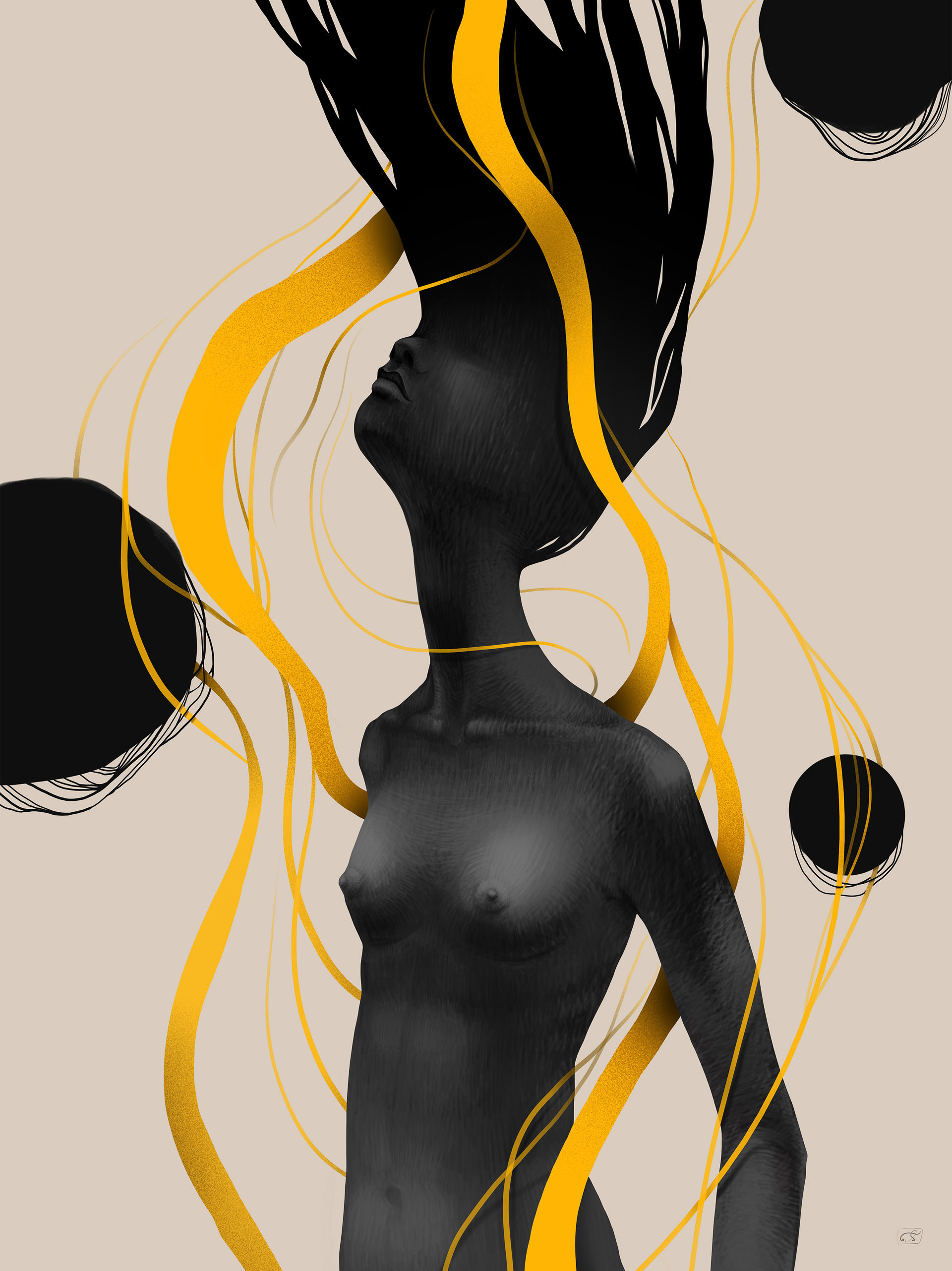 - Do you agree when street art is said to be one of the most social arts?
Street art is social by its essence as it is most accessible to any person, regardless of social status. It is somehow a form of the protest, which is often extreme, on the other hand it is also temporary, someone might remove a mural of a painted wall on another day. Street artists often take risks to express their protest or ideas.
- What has the global pandemic changed in art?
From my point of view, nothing special has changed except that people have become more interested in art. Because being at home might have given them more time for themselves. The online industry increased number of online galleries or exhibitions, although this is an irreversible process even without occurring a pandemic. Today technologies allow the digital world to develop more, what is reflected in art as well.
- Who are your favorite artists and why?
I can't name a specific artist, because as time flows, my tastes and values in art change. I would, however, single out Japanese art and culture because, in my perception, they are in a different dimension over time that fascinates me a lot.
- Can you name festivals in which you have participated or would like to participate in the future?
It was an amazing art symposium in 2019 in Luxor (Egypt) where I had a great experience and met lot of interesting people. In the future, I would be happy to take part in the Venice Biennale.
To buy Nino Bosikashvili's artworks > CLICK HERE <
---
Author: Nino Tsitlanadze