Every artist creates his own world. But very few artists can create a world to be explored by everyone. And if observe well, even could find themselves. Like in Masholand. Let's find out what the world, created by Masho Margishvili is like.
- What a universe is Masholand?
I am Masho Margishvili, a designer and illustrator from Tbilisi, who accidentally discovered a parallel world called Masholand while living in Hanoi in 2013. Masholand is a half-utopic, parallel world where any creature can exist. It is full of many settlements, neighborhoods, cities and countries, but it is still special for each person.
- What is the core subject of your art?
Mostly Masholand's environment, Masholanders and their stories, as soon as the main goal is to fully identify Masholand. In different ways, I try to spread the idea of Masholanders and their stories. For this purpose, I use illustration, wall painting, animation, game design, print media and everything that is within my power.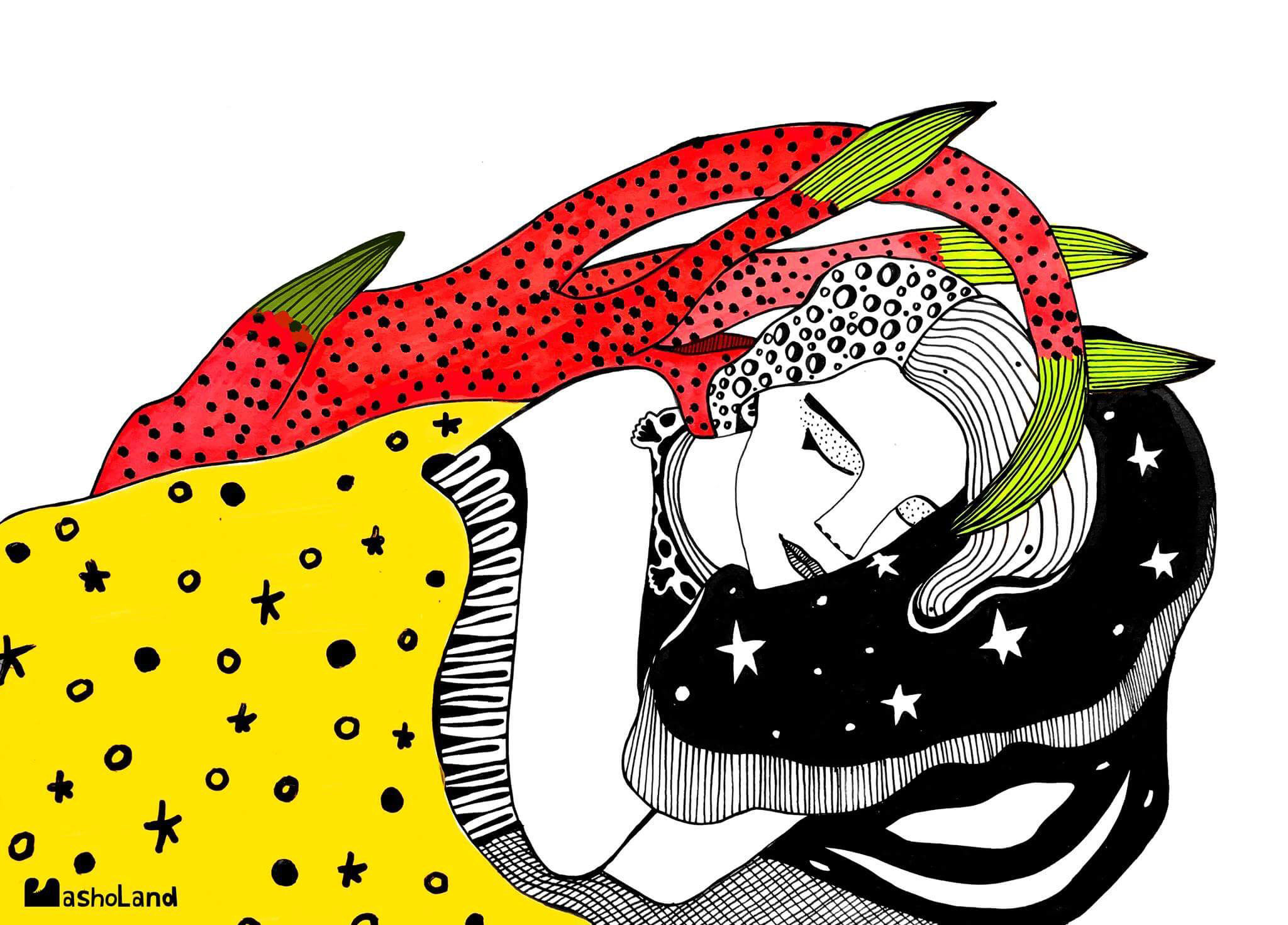 - Tell us about your recent projects and exhibitions
In recent months, I mostly have been working on collaborative projects with various companies and artists. For example, together with Argo we have created beer bottle labels about 10 different regions of Georgia. I also worked on the visuals of Kobi's mineral water new campaign. Or created a series of illustrations for the new brand PlantDadi. I also started teaching online courses in collaboration with Skillshare. What about international projects, I recently completed a branding for a dog shelter in New York City, where the puppies became Masholand's main inhabitants, so they are happy and live the way they want. In September, I participated in an exhibition organized by ArtUp and Espacio Targente in Burgos (Spain). I took part in the Niko Movement Festival, where we painted the murals in Batumi and Kutaisi. Also have recently started and completed lots of small projects.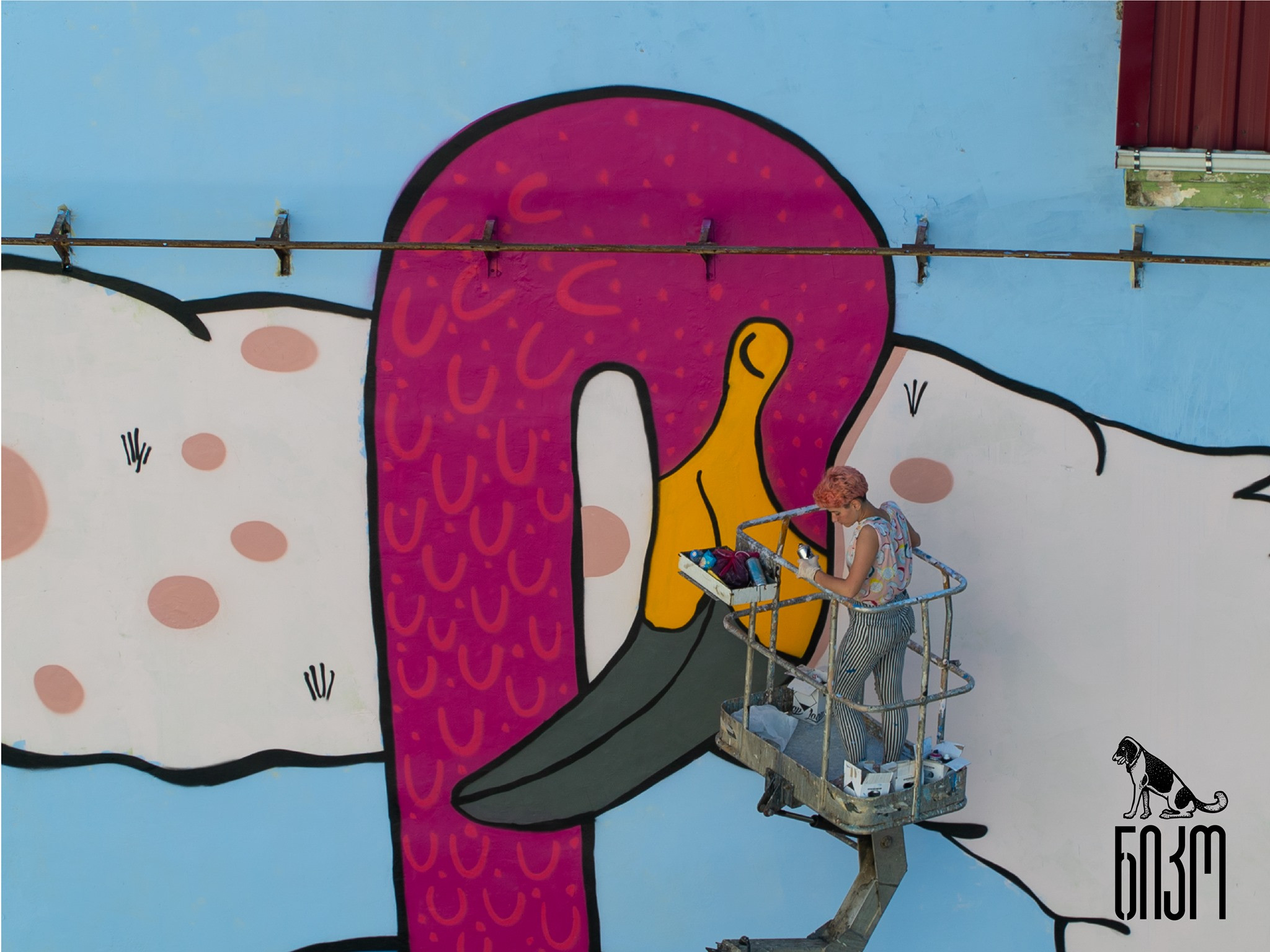 Photo: Niko • ნიკო
- What's your favorite piece of art?
I would say, the first illustrations in which I created the Masholanders are special to me. At that time, I didn't even know what I was dealing with. I think it is also interesting for the audience in terms of Masholand development.
- What do you suppose to be the biggest challenge in your profession?
When you find yourself in something, there is a big chance to become a comfort zone, that will make it difficult to take risks in the future. However, finding something new and always working on your own development is essential.
- Street art is seemed to be one of the most social kind of arts. Do you agree?
Partly yes. Street art is not inviolable and anyone can participate in its creation. From this point of view, a particular work can take the form of a dialogue.
- In your opinion, what are the global challenges the art/creative industry are facing, including Georgia?
It's hard to surprise anyone today and people are so used for changes that if someone does not develop fast enough, he is no longer interesting to us. In order to "survive", an artist must keep up with (and anticipate) modernity in a way that preserves individuality, which is a tough challenge. This applies to both global and local art. However, against the background of the coronavirus, the world is changing dramatically, and I think that even next year we may face completely different challenges.
- Who are your favorite artists?
I have a number of favorite artists from almost every art epoch. I like Yayoi Kusama, Joan Miro for their unpredictable way of thinking, courage and colors. From street artist I would name OSGEMEOS and Milo with their fictional micro worlds. From the illustrators it's Yuko Shimizu with her excellent mastery, Jon Burgerman with his childish style and many other Georgian and foreign creators.
- What are Masholand's future creative plans and where should we expect to find them out?
I have many plans, some uncovered and some secret. Spreading and developing Masholand in different mediums and spaces is most important to me. I plan to implement it, at best, in different countries and in the digital world at the same time.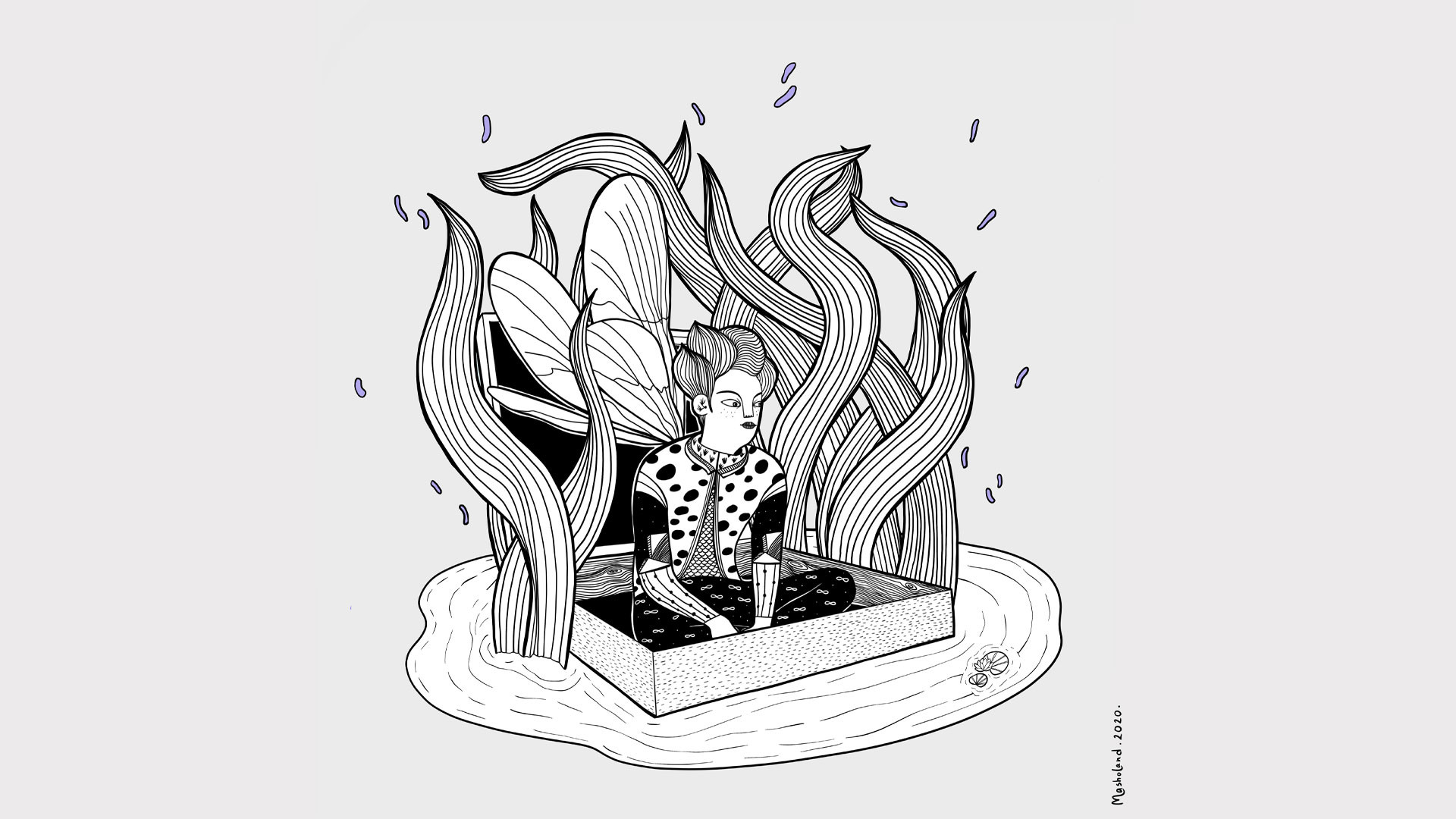 To buy Masholand's artworks > CLICK HERE <
---
Author: Nino Tsitlanadze